Support Branch FM - Donate Today
Do you listen to Branch FM on a regular basis? Can you help us stay on the air? Branch FM is a listener supported radio station broadcasting live from Dewsbury on 101.8FM. It doesn't receive any granting funding from any source but relies solely on God to provide for His station through you the listeners and supporters of Branch FM.
Would you consider partnering with the station giving on a regular basis or just making a one off donation which will go toward meeting the daily running costs. You can partner with us today either through the donate button, via email or contact us at 17 Halifax Road, Dewsbury, West Yorkshire, WF13 2JH. To give by text simply text the word "live44" followed by your amount to 70070.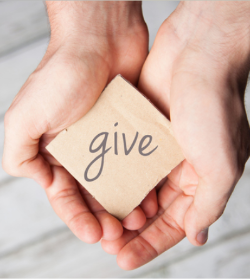 Can You Help?
Can you make a one gift to Branch FM as the two priority items we need at the station are:
£500 for an air conditioning unit for our main studio.
£400 for 3 new upgrades and licences for our broadcast play out systems in the 3 studios.
..Scriptures on Giving
1 John 3:17
If anyone has material possessions and sees a brother or sister in need but has no pity on them, how can the love of God be in that person?
Luke 6:38
Give, and it will be given to you. Good measure, pressed down, shaken together, running over, will be put into your lap. For with the measure you use it will be measured back to you.
Deuteronomy 15:10
Give generously to him and do so without a grudging heart; then because of this the Lord your God will bless you in all your work and in everything you put your hand to.