We have done a 10 mile sponsored walk on Saturday 23rd June to raise money for Branch FM. Thank you for your support and donations with the total so far at £1,260. Please support us if you can.
Sponsorship Form
You can listen back to Grace & Faith here mixcloud.com/branchlive2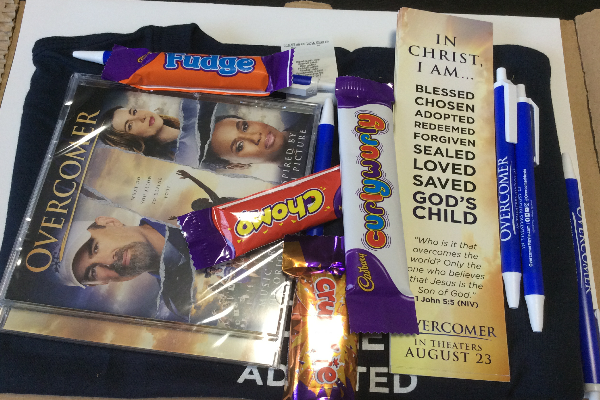 You can win From Grace to Glory: The Music of Todd Agnew by answering a simple question
About Us
Branch FM is West Yorkshires Christian Community Radio Station broadcasting from Dewsbury on 101.8 FM and online through the Internet. The station is run by Volunteers from across Dewsbury, West Yorkshire and further afield.
The station partners with local schools, colleges and universities to facilitate where possible work placements for their students as well as working with and supporting young men and women with special needs.
If you would like more information on the ministry of Branch FM and its team then why not get in contact with us today. We would love to hear from you and also while you are with us have a look at the Branch FM latest Newsletter for a quick update on what is happening at the station.
Presenters
Weekdays: 4pm - 7pm
Listen to Steve's Drive Time Show on Branch FM Christian Radio
Weekdays: 7am - 10am
Why not start the morning listening to Barney's Breakfast Show on Branch FM
Daily
Listen to Michael interviewing many different people from the region and across the world
More presenters
Your Testimonies
Anonymous

Dewsbury

I was driving on Ilkley Moors while scanning for radio stations and came across Branch FM.
I am a born again Christian and this station grabbed my attention. The radio started speaking to me.
I am so glad that Branch FM found me.

Anonymous

Halifax

Whilst driving back home from London I was driving up the M1 changing frequencies from a secular radio station.
As the scanner landed on 101.8 FM I found myself listening to Branch FM from Sheffield to Leeds.
From that day I am a keen regular listener to Branch FM.

Anonymous

Dewsbury

I was browsing the internet and having my time with God.
As I was looking for some inspiring music I found Branch FM
and started listening to the radio station online.
Ministry
Joyce Meyer
Andrew Wommack
Colin Urquhart
Listen Again
20 The Countdown Magazine
Catch Jon Rivers for some of the best Christian music on 20 The Countdown Magazine every Saturday at 10 - 12pm and repeated every Sunday at 12pm - 2pm on Branch FM.
Check out the latest news, reviews, and interviews with some of the biggest names in Christian music. This can only be found on 20 The Countdown Chart with Jon Rivers every weekend on this station.
More Info